PLAY-DOH

Experiential Design
Play-Doh at World Pride Copenhagen, Denmark 2021 August 12-22
How do we get Play-Doh to show support and celebrate the individuals at World Pride?
Play-Doh will support LGBTQIA+ individuals by helping them show their creativity through arts and crafts. At World Pride we're all celebrating to show our support and to display the strength we have as a community. With Play-Doh they'll create a peice of themselves and place it onto the sculptures. There will be many blank sculptures starting off Pride Week and slowly be filled up showcasing them, who is/are
anything and everything.
PLAY-DOH "SHOW OFF A PIECE OF YOU" CAMPAIGN

Months before World Pride 2021, Play-Doh will launch the "Show Off a Piece of You" campaign in-store to showcase PRIDE labeled Play-Doh Jars to promote the World Pride Festival.



















PLAY-DOH CREATION HOUSE

The Play-Doh Creation House embodies the "anything and everything" motto, by using different materials such as, glass for the roof, vinyl for the body, wood, metal, tulle sequin, you name it. The Creation House has it all. Here Pride Goers can enter the Creation House and start creating.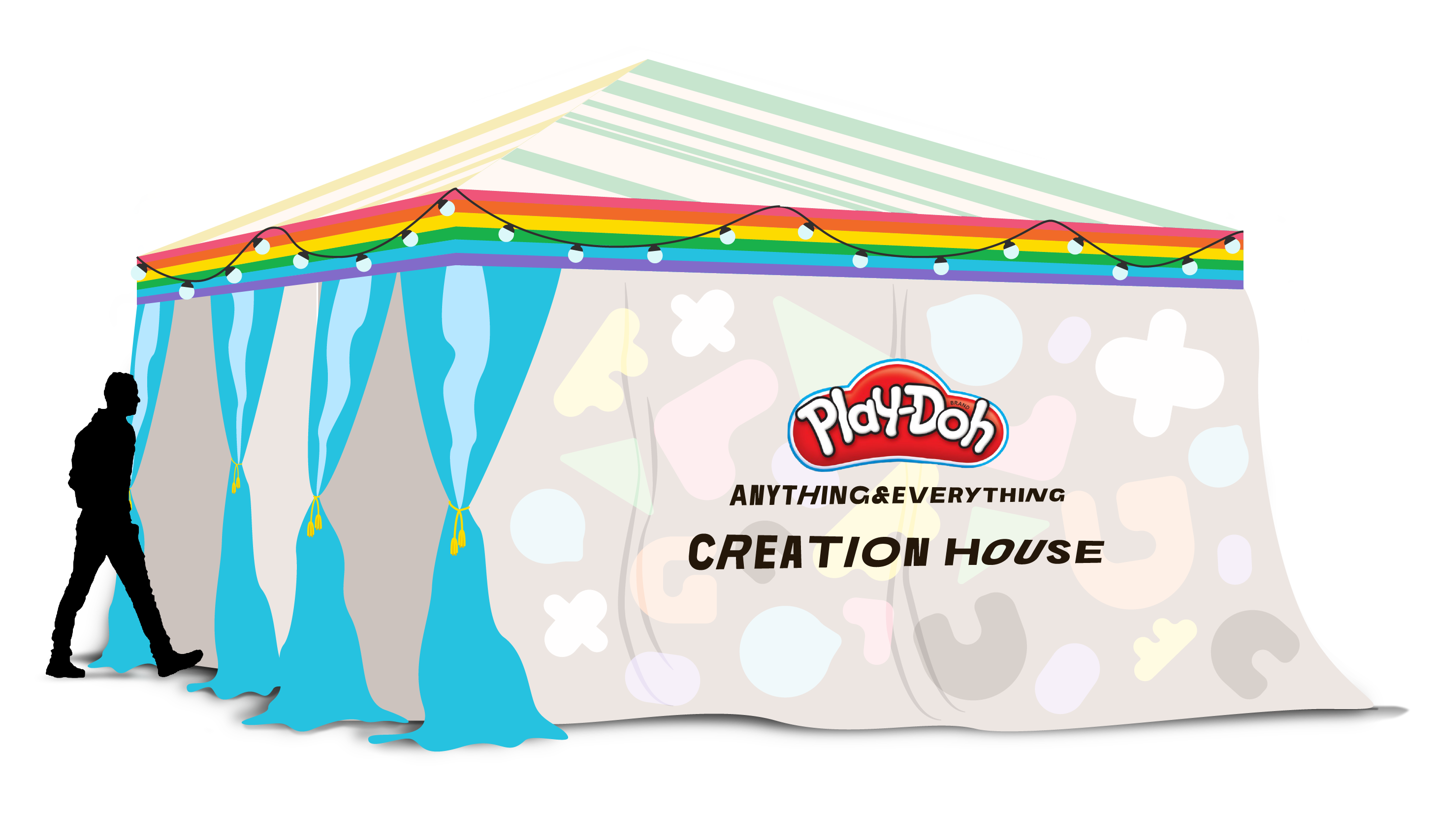 SIGNAGE

Signage Summary placed next to the Sculptures.
Dimensions 4'x6'

Table Top Sign in the Creation House. Each shape has their own texture that can be found on the sign.
Dimension 1.5'x3'























PLAY-DOH'S "PIECES" SCULPTURE

The Pieces Sculpture is the blank canvas that Pride Goers place their creations onto.
Each sculpture will have an issue that the LGBTQIA+ communit face in their daily lives. Each sculpture starts off blank in the Creation House and will be filled each day with fine creations from Pride goers. A total of ten "Pieces" sculptures will be displayed all together Rainbow Square.